What is a Password Manager?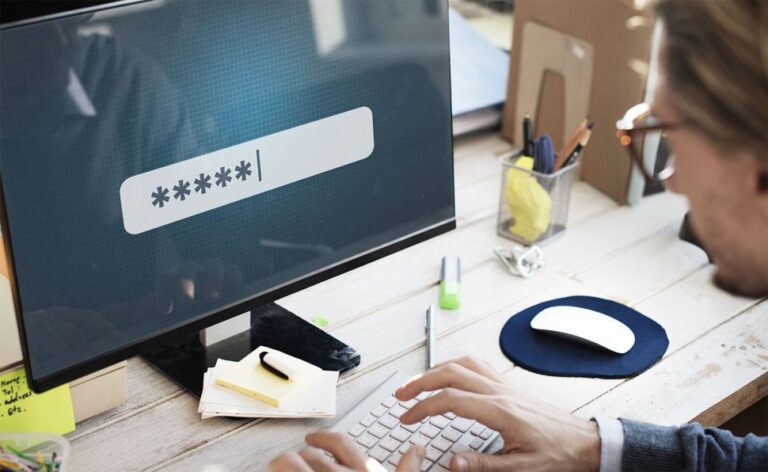 What is a Password Manager?
A password manager securely keeps track of all your passwords. It's the only way to create unique passwords for all your accounts, remember them, and have them typed for you online.
Do You Really Need A Password Manager?

Everyone online has some password system; whether it's writing them on a regular old piece of paper, using variations of the same phrase, or saving them to a browser. And it may be that whatever you're doing is working fairly well for you. Even if you know it's not the most secure solution and sometimes have to reset a few forgotten passwords, changing online habits is not always top-of-mind. 
But the truth is there are very tangible reasons password managers like Dashlane are becoming increasingly popular. Only recently, Dashlane was recommended by Time, People Magazine, CNBC, USA Today, and more. Why is it that people everywhere are beginning to adopt password managers?
Many security researchers and experts strongly recommend that everyone should be using password managers because they do a remarkable job of offering a much better combination of convenience and security. Most people either use repetitive passwords or have bits of information in their passwords like their name, their date of birth, etc. A password manager generates long, random passwords across your various online accounts and also stores those passwords.
Password Managers Are Safer Than the Alternative:
If you don't use a password manager to store your passwords, you probably can't remember all the unique, strong passwords you would need to use. Most people end up reusing passwords on multiple websites—that's the most dangerous thing, as a password database leak at once website means your accounts on another site are wide open. Someone just has to try signing in with the same email address and password combination from the breach.
You could try creating "unique" passwords yourself based on a pattern. For example, maybe your base password is _p@ssw0rd_. You could modify it based on the domain—for example, when signing into facebook, you could take the "f" and the "a" and make it fp@ssw0rda. Repeat this for each account you use, and you have unique passwords you can remember yourself, right? Well, not really—your passwords are now predictable. And what happens when a website doesn't allow special characters or limits you to a specific number of digits and your method doesn't work?
How I Rated the Best Password Managers in 2022:
Security. I analyzed the encryption settings that protect each password manager — 256-bit AES encryption is standard for this list. I also looked for unique features like two-factor authentication (2FA) and zero-knowledge protocols — this way, even the company behind my password manager won't be able to access my information.
Features. Password managers include tons of different features, including file storage, web form filling, secure password sharing, a VPN, and even dark web monitoring — I've put all of these features to the test to figure out which ones are essential and which ones are just flashy add-ons.
Usability. All the features in the world are useless if the user interface is a cluttered mess — I dug deep into these password managers to see which ones are better for advanced users and which ones are ideal for non-tech-savvy people.
Customer Support. I ranked each company's support systems in terms of helpfulness, response time, type of support, and available languages.
Value. I want a password manager that is a good value for the money, which is why my list only includes password managers that offer great features for a great price.
How Do I Set It All Up?
To set up an account, you'll use your email address and will need to come up with a master password—a long, random, complicated one.
Next, you'll have to let the password manager know about your various accounts. You'll be able to either import passwords you've stored in your browsers or have the manager store your username and password the next time you log in to a site, or enter the information manually.
Why is Dashlane ranked #1?
Never Forget another Password- Add or import passwords, or save them as you browse the web.
Never Type another password- powerful autofill types your passwords on any website, saving you an average of 50 hours per year.
Instant Security alerts- Instant security alerts are sent straight to your computer or phone when sites suffer breaches.
VPN for Wifi protection- Protect yourself online—anywhere, anytime. Dashlane encrypts your online activity on unsecure WiFi and other networks to always keep your personal information safe and private.
Dark Web Monitoring & Personalized Alerts- Dashlane scans the web for leaked or stolen personal data and alerts you instantly if your information is found where it doesn't belong, so you can take action fast.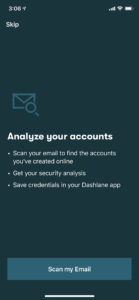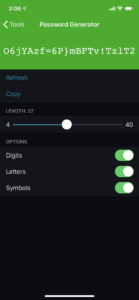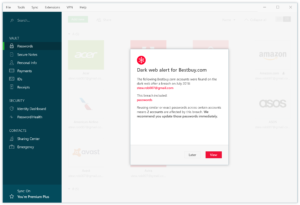 Don't Just Take our Word for !
Neither Dashlane nor a hacker (or government agency) breaking into the company's systems could access your data without knowing your master password.